Hours

Open every Saturday
May 5th — October 13th, 2018
8:00 a.m. — 12:30 p.m.
Banks/ATMs

A Security National Bank ATM is located on the east side of 11th Street between Jackson and Howard Street inside of the Security National Bank branch.
Sponsors
Vendors of the Old Market
5 Star Produce and Flowers
Anderson's Iced Tea Co.
Badrami Farms
B & B Locker
B & PJ Silver
Big Daddy's BBQ Sauce
Big Kahuna Kettle Corn
Blooming Bower
Erick's Enchiladas
Jude's Beads and More
Judith Studt
LBs Pottery
Melia Valley Gardens
Moua Garden
S&S Design
Sunderman Produce
Tripple Bee Honey
Twin Lakes Produce
Vegan Mouth
Walnut Creek Acres
Wichman Produce
Xiong's Garden
Yang Garden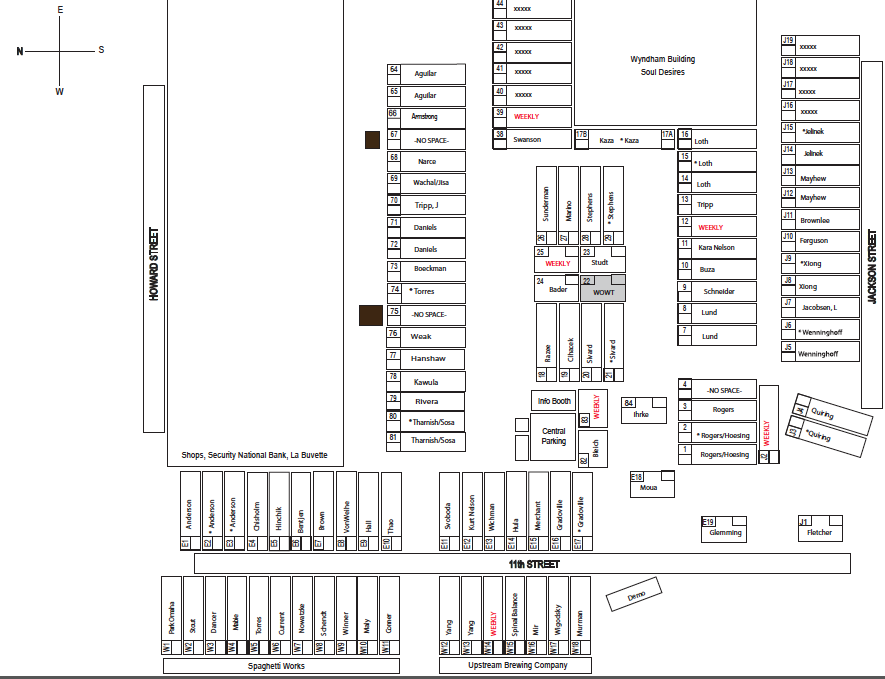 Click to view larger.
Please note: Vendors and map may change throughout the season.