COVID-19 HEALTH AND SAFETY POLICIES
Face masks are highly encouraged.
No animals allowed (except for service animals).
Practice social distancing.
Look with your eyes, not with your hands.
Click HERE for more COVID-19 Health and Safety Policies!
FEATURED ITEMS AT THE MARKET
The Market will feature produce, herbs, pre-packaged foods, prepared foods and crafts.
ADDITIONAL WAYS TO PURCHASE FROM MARKET SEASON VENDORS
To help support all season vendors (including the vendors that are not eligible to participate for the time being due to COVID-19), customers can purchase from some of our vendors in other ways than at our market locations. CLICK HERE for additional ways to purchase from season vendors!
OLD MARKET VENDOR MAP & BOOTH SPACES
OLD MARKET VENDOR MAP
OLD MARKET VENDOR BOOTH SPACES (vendors are subject to change)
Hours

Open every Saturday
June 6 — Mid-October, 2020
8:00 a.m. — 12:30 p.m.

The first hour of the market (8 a.m. to 9 a.m.) is intended for seniors, people with underlying health conditions, and expectant mothers. We recommend that seniors, those with underlying health conditions, and expectant mothers shop the Old Market location on Saturdays since it is less crowded and allows staff to organize a separate entrance line for seniors and other vulnerable populations during the first hour.
Banks/ATMs

A Security National Bank ATM is located on the east side of 11th Street between Jackson and Howard Street inside of the Security National Bank branch.
Directions
Old Market – City Parking Garage (top level)
1011 Jackson Street
Click HERE for directions!
OFF-STREET PARKING
Selecting a parking space in a surface lot or parking garage is convenient and cost-effective.
+ SP+ Parking Lot: 519 S. 11th Street (right next to market), open daily, $10.50 flat fee
+ City Parking Garage: 1011 Jackson Street (lower level), $1/hour
+ Landmark Garage: 12th & Harney, OPEN daily, $2 for the first hour, $1 after
ON-STREET PARKING
Throughout downtown, metered parking spots provide quick access to the Omaha Farmers Market, businesses, dining, and entertainment. Most on-street parking surrounding the Omaha Farmers Market is 3-hour parking.
Monday – Saturday from 9 a.m. to 9 p.m.
Sundays and Holidays are FREE!
Sponsors
Vendors of the Old Market
5 Star Produce
B & PJ Silver
Big Kahuna
CB Farms
Creekside Organic Farm
Erick's Enchiladas
LB's Art Pottery
Melia Valley Gardens
Mir Jewelry
Moua Garden
Sunderman Produce
Wichman Produce
Xiong's Garden
Yang Garden
Zoua Lo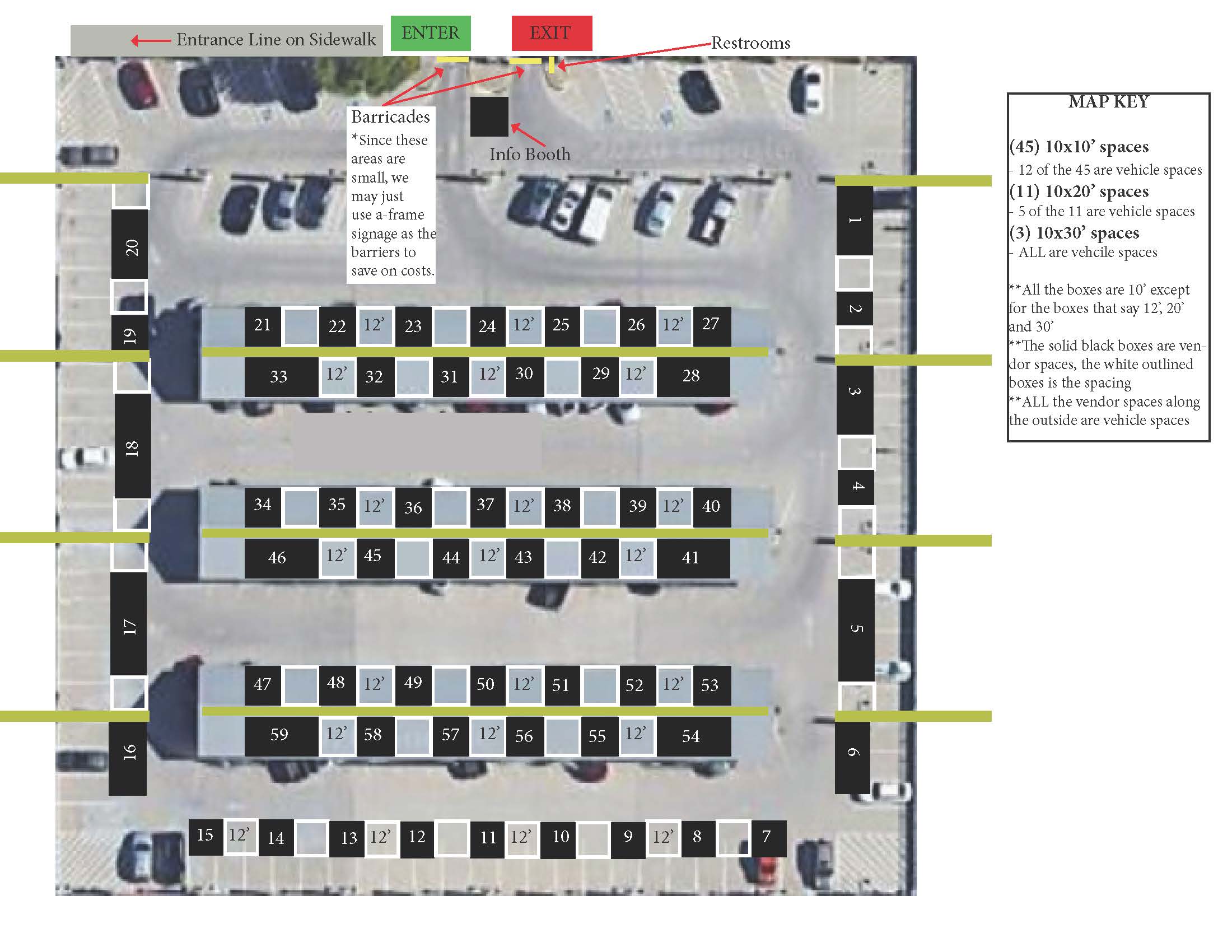 Click to view larger.
Please note: Vendors and map may change throughout the season.