MARKET TOURS ARE BACK!
Saturday, June 2 AND Saturday, July 7
– The Omaha Farmers Market is a great place to shop for healthy, fresh foods and support your local farmers! Come, explore the Farmers Market with The Big Garden and Cooking Matters. – They will teach you all about shopping local at the market: how to select and prepare seasonal produce, how to shop on a budget, etc. – Every participant will receive a free tote bag, cookbook, and $10 market bucks to use that day! REGISTER TODAY! >> CLICK HERE <<
Hours

Open every Saturday
May 4th — October 12th, 2019
8:00 a.m. — 12:30 p.m.
Banks/ATMs

A Security National Bank ATM is located on the east side of 11th Street between Jackson and Howard Street inside of the Security National Bank branch.
Sponsors
Vendors of the Old Market
5 Star Produce
Ba Drami Farms
B & B Locker
B & PJ Silver
Big Kahuna
Erick's Enchiladas
Formerly McFosters
Jude's Beads and More
LB's Art Pottery
Melia Valley Gardens
Mir Jewelry
Moua Garden
Sunderman Produce
Terra Firm Fungi
Tripple Bee Honey
Wichman Produce
Xiong's Garden
Yang Garden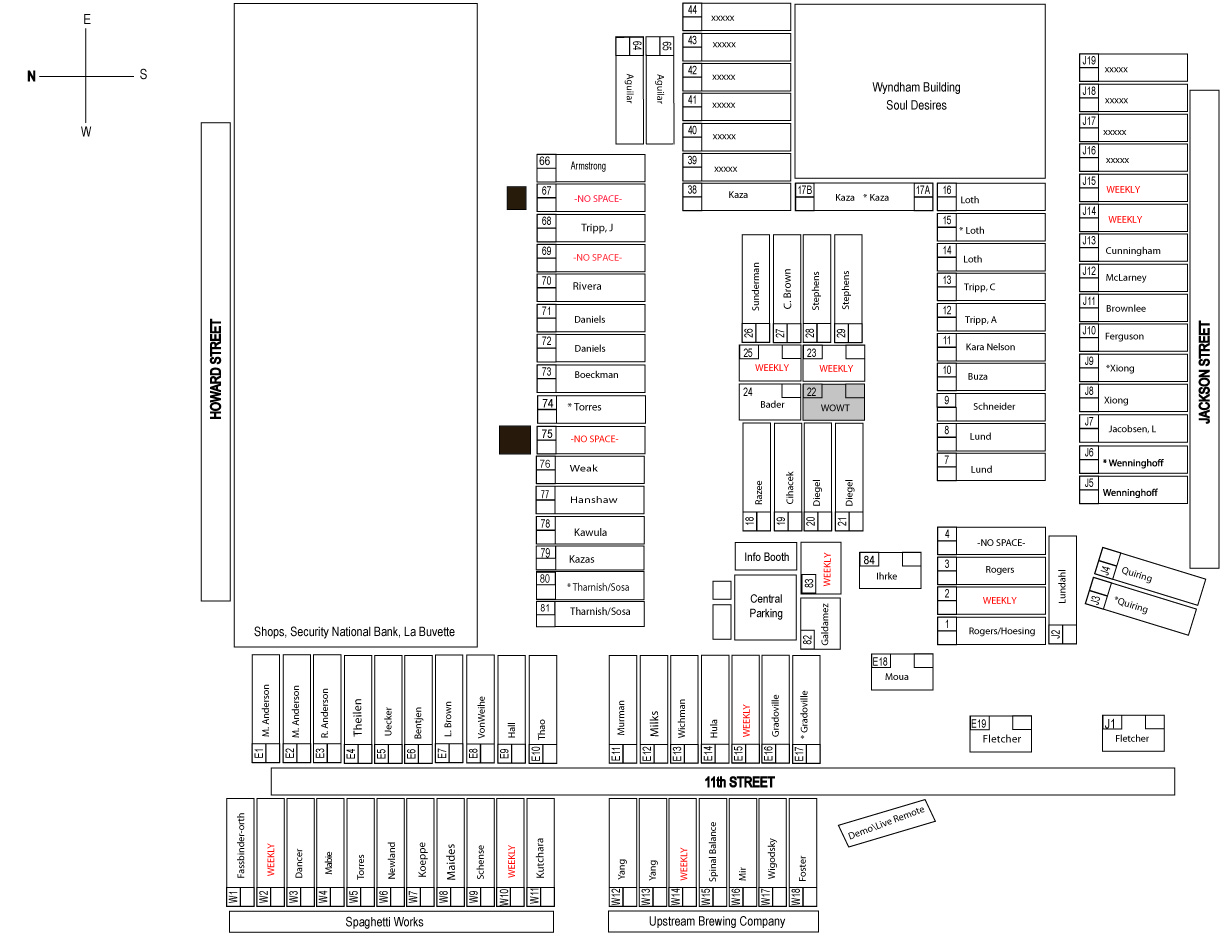 Click to view larger.
Please note: Vendors and map may change throughout the season.