Hours

Every Sunday
May 6th — October 14th, 2018
9:00 AM — 1:00 PM
Banks/ATMs

A Security National Bank ATM is located just south of the Aksarben Village parking garage at the corner of 64th Avenue and Center Street in the bank's drive-thru.
Sponsors
Vendors of the Aksarben Village
5 Star Produce
B&PJ Silver
Big Kahuna Fresh Squeezed Lemonade
Birdsley Road Blueberries
Erick's Enchiladas
Flowers For You
Grandview Farm
In Season
LB's Art Pottery
Logan Creek Produce
Lor's Produce
Mai's Garden
Melia Valley Garden
Moua Garden
My Storyboards
Narce Homegrown Produce
Southern Cross Greenhouse
Tammy's Stained Glass & More
Urban Farmer
Wichman Produce
Xiong's Garden
Yang Garden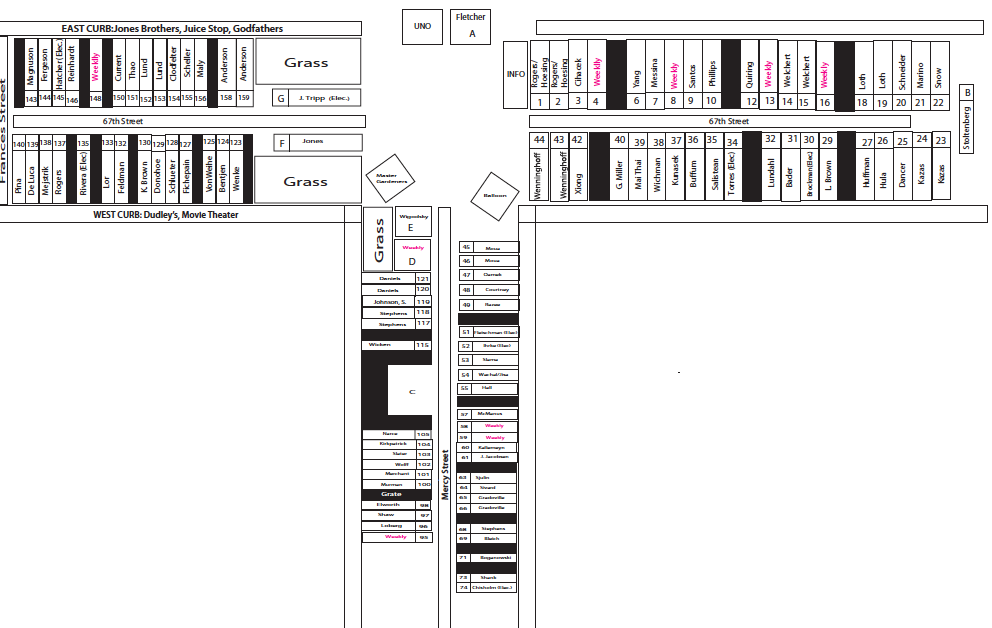 Click to view larger.
Please note: Vendors and map may change throughout the season.