FRIEND YOUR FARMER. GROW YOUR KNOWLEDGE.
Learn more about your favorite farmers and vendors you will connect with each weekend and check out a helpful list of questions to ask them.
>> CLICK HERE <<
FARMERS MARKET TOURS:
Details coming soon!
– The Omaha Farmers Market is a great place to shop for healthy, fresh foods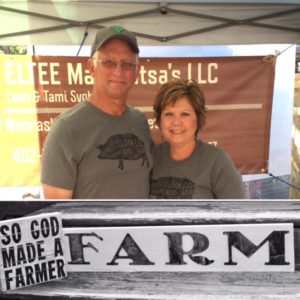 and support your local farmers! Come, explore the Farmers Market with The Big Garden and Nebraska Extension.
– They will teach you all about shopping local at the market: how to select and prepare seasonal produce, how to shop on a budget, etc.
– Every participant will receive a free tote bag, cookbook, and $10 in market bucks to use that day!
WHAT FORMS OF PAYMENTS CAN BE USED? SEE BELOW!
All eligible vendors accept Senior and WIC Farmers Market coupons, Double Up Food Buck coupons, SNAP tokens and CREDIT tokens.
MORE INFORMATION? >> CLICK HERE << 
QUESTIONS?
Kristen Beck, Project Manager
402-345-5401 ext. 115
kbeck@vgagroup.com
Follow us on Facebook and Instagram @omahafarmersmarket
2020 VENDOR LIST COMING SOON!
Vendor Listing
Produce
Back to Top
Plants
Back to Top
Baked Goods
Back to Top
Meat Products
Back to Top
Crafts
Back to Top
Other
Back to Top
Organic
Back to Top
CSA
Back to Top